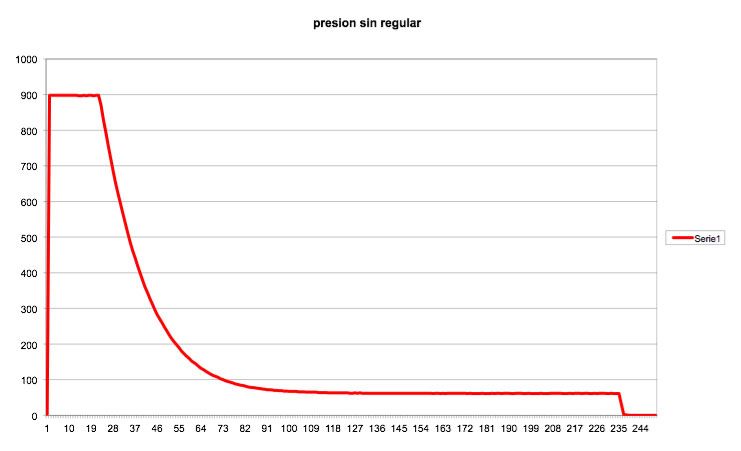 We have another well-known issue;
The excess consumption that occurs in the preflow because the hose remains charged to the line pressure. This, being sincere, with little expense and with a mechanical pressure regulator  and  rotameter we can avoid it, this is a wise decision and much better than a rotameter with throttle or flow regulator, but we also have to say that in this situation the differences in resistance to the gas passage  occurring in the hose from the winder to the torch due to the movement of the robot arm , are not compensated ,  in any way and unexpected drops in flow can occur.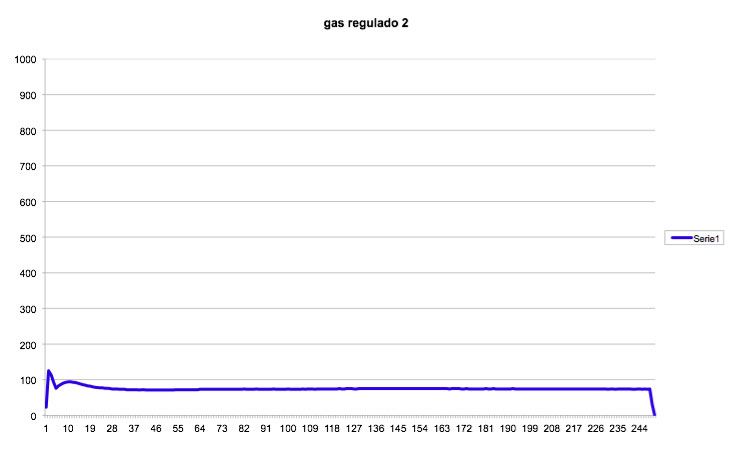 The residual pressure with the WGC1 is reduced to the minimum necessary  , and is automatically regulated. There we also have other important savings.
These two graphs are based on the actual gas pressure data taken on the same robot torch from  the beginning of the welding, taking ten samples per second, for 10 seconds, in an installation without regular pressure and with regulator WGC1. 
It is not an artistic recreation.